Our Good Neighbor Program
BoDean Company is committed to operating as a good neighbor and keeping the community informed of new projects and operational changes that may affect you.
Good Neighbor Trucking Program
To respond to community concerns about customer trucks working in and out of our plants, BoDean Company has implemented a Good Neighbor Trucking Program. We require trucks picking up material at our Mark West Quarry, Forestville Quarry and Santa Rosa Asphalt Plant, to operate in a safe and courteous manner.
Trucks must observe all posted speed limits.
Trucks may not use jake brakes on local roads (unless for emergency).
Trucks may not arrive at the quarries before 6:30 am.
Trucks may not park on Porter Creek Road or Hwy 116.
We want to hear from you. If you observe trucks that do not follow the rules stated above, or are driving in an unsafe manner, and you have reason to believe that these trucks may be doing business out of one of our sites, please contact us via the "Report a Driver" link. This link will best describe the fastest way for you to communicate with us.
OUR POLICY
---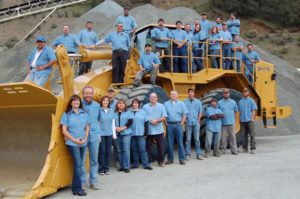 All complaints that can be tracked to a specific truck driver are explained in detail with the driver and with the driver's employer. The driver is given one warning with notification that a second verifiable complaint will result in BoDean suspending loading privileges.
Most truck drivers are very concerned about safety. We all want safe roads. With your help we can keep our roads safe.